Cellar Door
Tracing its history back to 1870, Silos Estate has been producing a range of premium wines that emphasise the unique characteristics of the Shoalhaven region while its Wileys Creek label sources fruit from other wine growing regions in Australia.
Situated between the mountains and the coast, approximately 12 acres of vineyard have been planted with seven varieties of grapes: Chardonnay, Semillon, Sauvignon Blanc, Shiraz, Merlot, Cabernet Sauvignon and Malbec which are sold under Silos Estate brand.  The vineyard is not irrigated, taking full advantage of the local maritime Shoalhaven climate, with cool, moderate, sea breezes during the ripening period, allowing the grapes' entire characters to fully develop.
Silos Estate produces a limited quantity of wines from hand pruned and picked vines.  After harvest all grapes are pressed, fermented in stainless steel vats and matured in vats or oak casks.  Our range of vine holdings are scattered across the ridges and flats of the property ensuring that the final product is truly unique.
In 2007 Wileys Creek was launched to introduce to the Shoalhaven grape varietals from other regions.  Currently the Estate sources fruit from other iconic wine growing regions including Yarra Valley (Victoria); Tumburumba and Hunter Valley (N.S.W); Adelaide Hills and Coonawarra (South Australia) and retails (in addition to the varietals listed above) Guwertztraminer; Riesling; Muscat and Pinot.
The Tasting Rooms are located in the original Dairy Shed and are open 7 days a week, 11am – 5.00pm (or by appointment) year round.
Visitors can participate in wine tastings in the cellar door, talk to the wine makers, view the art gallery; and browse a range of local produce and merchandise.  All Silos Estate and Wileys Creek wines are available for purchase, as are our currently featured local produce:
Serious Salsa

Pointer Mountain Honey

Fos Forest Farms

Batemans Bay Nuts

Kangaroo Valley Olives

Aussie Battler Beef Jerky

Wombat Woods Jams

Contadino Olives and Tapenades

Kangaroo Valley Fudge House

Hand Stirred Jams and Relished

13 different cheese makers
A range of Silos Estate and Wileys Creek merchandise including shirts; caps; aprons, umbrellas etc. are all also available for purchase from the cellar door.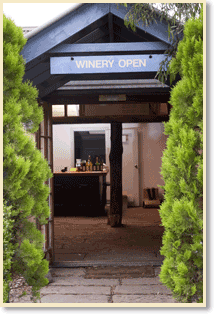 Wholesale / Corporate Enquiries
Silos Estate provides wholesale and corporate orders to some of the best known companies in Australia and across the globe.
We are able to offer competitive wholesale pricing and can tailor your order for the specific needs of a corporate event or gift.
We also provided dedicated salesperson support and telephone / e-mail ordering, so please feel free to contact us on +61 2 4448 6082 or at silosestate@silosestate.com to discuss your requirements.
TERMS AND CONDITIONS
All purchasers must be over 18 years of age.
Delivery address must be a street address.
All orders are distributed within 24 hours of receipt.
Insurance and discounted freight is included in the purchase price.
A.B.N. is required for wholesale/corporate orders
COD unless prior arrangements have been made
Group / Corporate Wine Tasting
Silos Estate is able to provide group and corporate wine tasting events – both on site at Silos Estate and in your corporate offices.
GROUP TASTINGS
For groups over six (6) Silos Estate requires 24 hours notice to ensure we have sufficient staff rostered to meet your groups needs, and to minimise overlaps with other groups.
Your group will receive a wine tasting session (approximately 30-60 minutes in duration) in the cellar door or barrel room.  Tastings (including Sparklings and Dessert Wines) are $10 per head, and groups over six are required to purchase a cheese tasting platter ($30) to meet RSA requirements (current at 1 January 2020).
Please be aware that 'Responsible Service of Alcohol' provisions apply.
CORPORATE TASTINGS
Silos Estate can cater for Corporate Wine Tasting events either at Silos Estate or at your premises.
Your group will receive a private wine tasting session (approximately 45 – 60 minutes in duration).
Silos Estate will provide all wines – all we require is a suitable room to host the event; and provision of glasses.
A fee of $15 per head applies (current at 1 January 2020) and a minimum participant level is requested (currently 20 persons).
Please be aware that 'Responsible Service of Alcohol' provisions apply.
Please feel free to contact us on +61 2 4448 6082 or at silosestate@silosestate.com to discuss your requirements
TERMS AND CONDITIONS
All participants must be over 18 years of age.
Payment for Corporate Tastings must be made in advance